Divorce, Custody and Visitation: When a Child Wants a Change
Sometimes a child will sour on one parent after divorce. This can create problems in custody or visitation arrangements. So what happens when a child no longer wants to spend time with one of the child's parents?
 
As children mature, their feelings towards a parent may change
Older children of divorced parents have a say in custody and visitation arrangements
Parents have a duty to make custody and visitation work – or change it
A child's attitude towards a parent may change over time. A number of different things can cause this. Some of these things can support a modification in custody or visitation by themselves.
For example, mistreatment by a parent can support a change in custody. So can endangerment or illegal activity, like alcohol abuse and illegal drug use. Obviously these causes can very well sour a child on a parent.
But what about situations not involving this kind of obvious misconduct? Kids don't always get along with both parents equally well. This can be especially true after divorce. So just how much does a child's preference factor into custody and visitation?
Older Children Have a Say in Custody and Visitation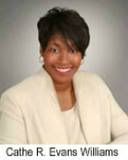 Cathe Evans Williams has practiced family law for 16 years in Illinois and Indiana. She's the author of "Divorce For Ladies, Not For Losers: A Guide For a Healthy Not Harmful Journey." She describes the book as not about "winning," but about keeping integrity in divorce and not giving all your money to lawyers in an effort to "get back" at your spouse.
According to Evans Williams, "A court will always act in the best interests of the child in setting or changing the terms of child custody and visitation. Once a child reaches the age of 12 or so, the court will really begin to listen to the child's stated preferences in making those decisions."
While the child's interest is foremost, if a child wants to change a custody or visitation arrangement, the rights of the parents, as set out in the custody order, still must be taken into account. "If there are problems with the existing arrangements, the court will likely order the parents to mediation to fix them. If the parents and the child can't come to terms, things will finally be resolved by the court.
"A lot of factors go into the decision. Does the child want a change for legitimate reasons, or is it just that mom enforces a curfew and other reasonable discipline, while dad is the "fun" parent who lets the child get away with things? The child – and the parents – may need to meet with a social worker or other counselor to get at the real reasons for the problem and work out a solution."
Just Say Go?
Parents have a duty to see that their child abides by the custody and visitation arrangements. As Evans Williams points out, "Even with a child of 14, for instance, the custodial parent has an obligation to ensure the child goes on scheduled visitation. If the parent fails to do so, a court could take a number of steps to ensure compliance. For example, if the parent says he or she can't make the child behave along these lines, the court can order the parent to take parenting classes to learn how to regain control of a stubborn child. So there are a number of ways to enforce custody and visitation orders."
Parenting is difficult in the best situations, and especially so in and after divorce. Sticking with custody or visitation arrangements – or changing them where necessary – is something the parents, and if necessary with help from their lawyers, must strive to do.
Art Buono co-authors the Lawyers.com blog.
Related Links:
Learn more about child custody on Lawyers.com
Find a family law attorney on Lawyers.com
Discuss your community issue on our Family Law Forums
Did this article help you? If so, please consider sharing it with your friends and encourage them to become a fan of Lawyers.com on Facebook. Or follow us on Twitter to retweet to your friends/followers.
Download the Lawyers.com app for the iPhone or access the site on your smartphone