Unplanned Pregnancy, Wrongful Conception and Wrongful Birth
Update
A Georgia woman has filed a $5 million wrongful pregnancy lawsuit against Qualitest Pharmaceuticals. She claims she became pregnant despite taking her birth control pills in the packaging sequence. Of course Qualitest has recalled a number of brands and lots of the pills because they were packaged in the incorrect sequence for effective contraception.
The woman's asking for damages for pain and suffering, mental anguish, loss of capacity for the enjoyment of life, health care and treatment, loss of earnings, and a loss of ability to earn money.
The lawsuit seeks class action status for all women who've become pregnant because of this product defect.
Original Post
Qualitest Pharmaceuticals recently recalled several brands of oral contraceptives because they posed a risk of unplanned pregnancy. The drug itself is not defective, but a packaging mistake could lead to a woman taking the pills out of sequence. In that case contraception would be ineffective, and a woman could become pregnant unintentionally.
 
Oral contraceptives recalled due to risk of unintended pregnancy
Florida jury awards $4.5 million in "wrongful birth" case
"Wrongful conception" based on failed sterilization or contraception
Not All States Permit Claims for Wrongful Birth or Pregnancy
A packaging error can make a product defective. For example the failure to warn of harmful side effects or to instruct in safe or proper use of the product can serve as grounds for a lawsuit if a consumer is harmed by the failure. The mistake might also be a breach of warranty. So if an unplanned pregnancy can be considered "harm" a consumer could sue for this result.
About half the states permit lawsuits for what's known as "wrongful birth." It's a controversial concept. The idea is that had the parents of a child known it would be born with a serious birth defect or condition, they would have terminated the pregnancy. Similarly, parents, if informed that a pregnancy carried the risk of defect, like a genetic disease, may have avoided conceiving altogether.
For example, a jury recently awarded the parents of a child born with no arms and one leg $4.5 million. The award is to compensate them for the expenses of caring for their child over his lifetime. The parents sued the ob/gyn who failed to observe the deformities in two sonograms. They also settled separate claims against a hospital whose technicians likewise failed to detect the abnormalities.
In the United States, unplanned pregnancies are as much the rule as the exception. According to the Centers for Disease Control, as many as half of US pregnancies are unplanned. Could someone besides the parents be legally liable for the consequences of an unintended pregnancy?
Sure enough some states allow lawsuits for a "wrongful" pregnancy that results in a normal birth. The "wrongful" part can be a defective sterilization, like vasectomy or tubal ligation, or defective contraception. Damages are limited however. They include the pain and suffering of pregnancy and labor, the costs of medical care for the same and the costs of the failed procedure or contraceptive device. They exclude the costs of rearing a child.
This brings us back to the Qualitest recall. If a woman became pregnant as a result of the ineffectiveness of an oral contraceptive, she might have a cause of action for wrongful pregnancy. I asked attorney Tom Lamb, who authors the Drug Injury Watch blog, about it.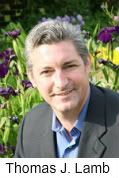 Lamb has been involved in numerous product liability cases involving adverse side effects from oral contraception. "Wrongful pregnancy, like wrongful birth, is a state-by-state matter," he said. "So the first issue is, does the state permit these types of claims."
Being allowed to sue and actually having a case are two different things, Lamb continues. "You're likely to have several problems of proof. In the first place all contraceptives carry some risk of pregnancy. They're not 100 percent effective. Then there are likely to be questions about whether the contraceptives were used correctly."
Lamb also notes that a Supreme Court decision from last June has seriously affected suits against generic drug makers. "The Mensing decision put a roadblock in front of failure to warn cases against generic drugmakers. So now whether you have any case at all may come down to whether your doctor prescribed you the 'name brand' or generic version of the drug that harmed you."
That's something even Justice Thomas, who wrote the opinion in the case, called unfair. Most people, including Lamb, agree. "Hopefully," he said, "Congress will realize this and find the time to fix the law."
Art Buono co-authors the Lawyers.com blog.
Related Links: