$144 Million for 15-Year Old Who Had Brain Injury at Birth
A 15-year-old Michigan girl who sustained a serious brain injury at birth has won a $144 million medical malpractice jury verdict. The award appears to be a record for such cases. The jury assessed the damages against the hospital where the girl was born.
 
Huge verdict in Michigan birth injury case
Big verdicts make headlines, but they're the exception
Eighty percent of medical malpractice claims aren't compensated
"Not a Lottery"
In the past few weeks we've reported on a $4.5 million wrongful birth verdict and a $1.4 million emotional distress verdict for a botched delivery. Yet many alleged birth injury cases get no compensation at all. It might look like a lottery to some.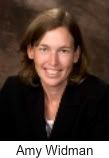 "It's not a lottery," says Amy Widman, Assistant Professor of Law at Northern Illinois University. Widman's written extensively on health care and tort reform. "The data shows juries get things right most of the time."
According to Widman, "Empirical studies show that juries render verdicts on evidence. Moreover, surveys show judges agree with jury verdicts 91 percent of the time."
You might also be surprised to know that juries are "more conservative and consistent" than judges in making awards, says Widman.
Talkin' CNN Headline Blues
Widman points to a new study from the Center for Justice and Democracy that helps explain the common misperception of runaway verdicts. Headline Blues: Civil Justice In The Age Of New Media, finds a major disconnect between what gets reported in the media and what doesn't. During the surveyed time period, the median, or mid-range, verdict reported by popular online media was $4.6 million. At the same time, the median verdict rendered in all cases was $24,000. That won't make the Nightly News (and a big mea culpa right here, given that the trigger for this blog is a $144 million verdict).
Samuel K. Allen, a prominent birth injury practitioner, explains what's behind the big, headline medical malpractice verdicts. "It comes down to catastrophic injuries and egregious medical malpractice. One of the largest verdicts we've ever gotten came partly because the doctor literally abandoned the mother during labor. In cases like that, juries are making a statement. They're saying, 'we don't like what happened.'"
The "Butcher Shop"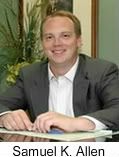 Allen goes on to explain that the bigger verdicts often come from poor areas and against the substandard healthcare facilities serving them. He recalls preparing for a case against one such facility in Chicago. A focus group gathered to sound out a general opinion of the hospital gave a startling impression.
"They called it the "'butcher shop,'" Allen says.
The perception too of a medical malpractice system spiraling out of control is at odds with Allen's practice. "We review 200-300 claims of malpractice before we even order one set of medical records. Even where there's been malpractice, the claims are difficult to prove. Defense counsel like to boast that they're going to win 8 out of 10 cases, malpractice or no. They like to say, '[stuff] happens.'"
Says Professor Widman, "If there's a problem with the healthcare system generally, it's patient safety. And if there's a problem with the medical practice system, it's injured plaintiffs not getting any compensation for their harm."
Art Buono co-authors the Lawyers.com blog.
Related Links: