A New Wave of Foreclosures is Looming
One in every 570 housing units received a foreclosure filing in August 2011, according to RealtyTrac. 2010 saw more than a million bank repossessions – a record number – and a new wave of foreclosures is looming. Even worse, many borrowers have had their mortgages foreclosed but remain saddled with deficiency judgments: the debt left over when the property is sold.
 
Another wave of mortgage foreclosures on the horizon
Deficiency judgments following borrowers after foreclosure
Federal mortgage modification program a famous failure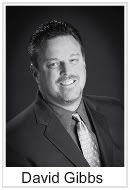 Foreclosures Coming to the Fore Again
"It looks like another wave of foreclosures is building," says David Gibbs, a California real estate, foreclosure and bankruptcy practitioner. "It looks like Bank of America is ramping up all those bad Countrywide mortgages it holds."
California ranks first in the number of foreclosure filings and third in foreclosures per household, according to RealtyTrac. The state's the poster child for just about every market trend and legal issue involving real estate.
According to Gibbs, "California is a hybrid when it comes to foreclosure. It's most commonly known as a 'one-action state.' In reality lenders have the option to foreclose judicially or nonjudicially. If a lender chooses to foreclose without a court action – and most do, about 90 percent of the time – it gives up the right to a deficiency judgment."
Very often though that's not the end of it for the borrower. At least not in California.
"Most clients I see have second and even third mortgages," notes Gibbs. "These loans aren't affected when the first mortgage is foreclosed, so as a practical matter the 'nonrecourse' nature of that foreclosure only helps the borrower somewhat."
Help for Homeowners?
With more foreclosures coming, is "show the note" the only defense to foreclosure after true default?
Gibbs says, "That defense doesn't really cut it in the federal courts here. On the other hand, in state court, a borrower has to pay the monthly mortgage payment into court just to sue to stop a foreclosure. Since most borrowers facing foreclosure can't afford that anyway, it sets a practical limit on those cases."
It doesn't seem that a borrower can expect much help from the federal government's original $50 billion mortgage modification program. In two years, only $1.6 billion of that money's been used. Gibbs thinks the banks are to blame.
"There's been no enforcement. The banks got the carrot, all the bailout money that saved them. But the mortgage modification program has no stick. All of the delay in processing applications, all the 'lost documentation,' really it's just bad faith on the banks' part," says Gibbs.
So-called strategic defaults get a lot of publicity. With the continuing slump in housing prices, you'd think there'd be more coming.
"I just don't see a lot of that in my practice," says Gibbs. He adds, "My advice to anyone whose mind is not made up is to pay your mortgage if you can. Most strategic defaulters just come to me to find out what the legal consequences are, and not for advice about what to do.
"In most foreclosures it's a waste of the bank's time and money to get a deficiency judgment. But if the bank thinks you can pay but won't, it may well take the time to get that judgment and pursue collection."
Art Buono co-authors the Lawyers.com blog.
Related Links:
Learn more about foreclosures on Lawyers.com
Find a real estate attorney on Lawyers.com
Discuss your community issue on our Real Estate Forums
Did this article help you? If so, please consider sharing it with your friends and encourage them to become a fan of Lawyers.com on Facebook. Or follow us on Twitter to retweet to your friends/followers.
Download the Lawyers.com app for the iPhone or access the site on your smartphone