Demystifying the Law: How Should You Structure Your Small Business?
A recent Small Business Administration study finds that 36% of small business owners start off as a sole proprietorship, 31% begin as a limited liability company and 20% form as an S corporation. Much smaller percentages of new businesses begin as C corporations, general or limited partnerships, the report says.
The SBA study "How Do Firms Choose Legal Form of Organization?" surveyed 4,928 new businesses started in 2004 and then tracked the firms in recent years to see whether the companies changed to different business structures.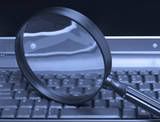 Today's article will demystify business structures and help you understand the pros and cons of the most popular types of small business structures.
Legal Forms of Organization
When we're talking about business structures, we're referring to what's also known as the legal forms of organization (LFO). Small business owners have six major choices, each of which offers specific advantages and disadvantages. The primary types of LFOs are:
Sole proprietorship
Limited liability company
C corporation
S corporation
General or limited partnership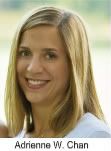 "Each type of business structure allows a different balance of the basic entity attributes: limits on owner liability, management of day to day operations, financial structure, minimization of tax obligations, and succession planning," says attorney Adrienne W. Chan of Stevens & Associates, P.C. "This provides owners with the flexibility to structure their business in the way that best addresses the priority of each attribute within their business operations. It is important that the structure be as agile as the venture."
Let's look at each in more detail.
Sole Proprietorship
Overview: With a sole proprietorship (also known as a "sole prop"), you are the business. You can operate under your own name or using an assumed name (often known as a "DBA" or "doing business as"). You get all of the profits, but you're also personally liable for all of the business's debts. Any business income or losses are reported on your individual tax return.
Advantages: Sole props are quick and easy to set up and shut down. Owners should keep detailed financial records, but no annual reports (except an individual tax return) have to be filed with the government.
Disadvantages: The business ceases to exist when you die. If you are sued and lose, you are personally liable, meaning the plaintiff can go after your personal assets.
Keep in mind…: If you're operating under a DBA, you'll have to register the name with your town or county. You may have to obtain city permits. You'll have to pay self-employment tax. Normally only one person can own a sole prop. (The exception: a married couple filing a joint tax return can own a sole prop together.)
C Corporation
Overview: A C corporation (also known as a "C corp" or just a "corporation") is a fairly complex LFO that protects its owners (known as "shareholders") from any personal liability. Corporations are subject to double taxation, meaning the corporation is taxed on its profits and owners are also taxed on any money received from the corporation (such as salaries or dividends). Corporations do, however, receive certain tax benefits.
Advantages: A corporation can have many shareholders. Shareholders have limited liability, meaning they aren't personally responsible for the corporation's debts. When filing taxes, corporations can also deduct the cost of group-term life insurance as well as health and accident insurance plans.
Disadvantages: Double taxation. Creating a corporation can be a complex legal process.
Keep in mind…: Shareholders can't deduct a corporation's losses on their personal tax returns.
S Corporation
Overview: An S corporation (also known as an "S corp") is similar to a corporation in that its owners, or shareholders, are normally shielded from liability. Unlike a corporation, the S corp's profits and losses pass through the corporation and are reported on each shareholder's individual tax return.
Advantages: With some exceptions, shareholders have limited liability. S corps can also deduct the cost of group-term life insurance as well as health and accident insurance plans. Unlike a C corp, no double taxation. If you're both a shareholder and employee of your S corp, you'll pay employment taxes on your wage income but your shareholder dividends are only taxed at the dividend tax rate, which is generally lower.
Disadvantages: Creating a corporation can be a complex legal process. Not all states recognize S corps.
Keep in mind…: Shareholders have to follow specific rules for their S corp or they risk losing their limited liability. For example, you must hold annual shareholder meetings and keep specific records.
General or Limited Partnership
Overview: A partnership is a business co-owned by two or more people, each of whom has day-to-day management responsibilities. Profit and loss passes through the partnership (in direct proportion to each partner's ownership share) and is reported on individual tax returns.
Advantages: Not a lot of paperwork is necessary to start up a partnership, though the partnership may have to file DBA papers.
Disadvantages: Partners are personally liable for the partnership's debt and other contractual obligations. Partners can always shut down a partnership quickly, because it continues to exist until debts are paid, collections are complete and assets are sold.
Keep in mind…: Partnerships typically cease when a partner dies or retires, though buy-out alternatives can be spelled out in the partnership agreement. There's a variation on the general partnership known as a limited partnership, where limited partners who have no day-to-day management responsibilities also own part of the business. Limited partners are shielded from liability.
Limited Liability Company (LLC)
Overview: A limited liability company (also known as an "LLC") combines the features of a partnership and a corporation. Owners of an LLC are known as members, and profit is taxed at each member's individual tax rate.
Advantages: Except in a few circumstances, members are shielded from liability, which means you can't be forced to use personal assets to pay LLC debts.
Disadvantages: Set-up costs can be more expensive than with a sole prop. Shutting down an LLC can also be a complex process.
Keep in mind…: You'll have to pay self-employment tax as owner of an LLC.
Jennifer E. King co-authors the Lawyers.com blog.
Related Resources on Lawyers.comsm
- Contact a business law lawyer in your area for specific legal advice, and read about Selecting an Attorney
- Need a form? Access hundreds of Business/Personal Legal Forms
- Access more information about business law
- Visit the business organizations forum
- Follow us on Twitter and become a Fan on Facebook to join the conversation about Lawyers.com topics online
- Download the Lawyers.com app for the iPhone or access the Legal Dictionary