Demystifying the Law: Chapter 11 Bankruptcy for Individuals & Businesses
Bargain hunters galore were disappointed to learn that Filene's Basement and its owner, Syms Corp., filed for Chapter 11 bankruptcy protection yesterday. As part of plan to settle its debts, the company said it would be holding going-out-of-business sales starting later this month and expects to shutters all of its stores by January.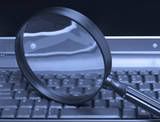 Chapter 11 bankruptcy allows the filer to reorganize and restructure its debts. It is most commonly used by businesses, but in some instances is also appropriate for individuals. Today, let's demystify the topic of Chapter 11 bankruptcy.
Bankruptcy Defined
Bankruptcy is a legal process that people and businesses can use when their debts and essential day-to-day expenses exceed their income. In the US, bankruptcy comes in several forms, called chapters. The most common include:
Chapter 7 bankruptcy: The most common form of bankruptcy for consumers, with Chapter 7 you're allowed to keep specific personal property, known as exempt property. A representative of the bankruptcy court, known as the trustee, will sell your non-exempt property and use the proceeds to pay your creditors. Most debts that remain will be discharged, or forgiven. To qualify for Chapter 7 bankruptcy, your income cannot exceed a certain limit.
Chapter 13 bankruptcy: If you're an individual who is ineligible to file for Chapter 7 bankruptcy, Chapter 13 bankruptcy will probably be the next form of bankruptcy to consider. Chapter 13 requires filers to have steady income and money left over each month after paying essential expenses. Additionally, your debt cannot exceed certain thresholds. With Chapter 13 bankruptcy, you, your creditors and the bankruptcy court come up with plan to repay your debts within three to five years.
Chapter 11 bankruptcy: Chapter 11 bankruptcy is the most popular form of bankruptcy for businesses, and is also popular among individuals who are unable to qualify for Chapter 7 or 13 bankruptcy. Similar to Chapter 13, Chapter 11 bankruptcy allows you to reorganize your debts rather than requiring you to liquidate your assets.
Chapter 11: Eligibility Requirements
Chapter 11 bankruptcy is appropriate for:
Corporations
Partnerships
Limited liability companies
Sole proprietorships
Individuals
While Chapter 7 forbids debtors to file for Chapter 7 bankruptcy a second time within six years, Chapter 11 places no such restrictions on how frequently it can be used.
You should also realize that certain debts cannot be discharged in Chapter 11 bankruptcy. According to the US Courts:
Debts not discharged include debts for alimony and child support, certain taxes, debts for certain educational benefit overpayments or loans made or guaranteed by a governmental unit, debts for willful and malicious injury by the debtor to another entity or to the property of another entity, debts for death or personal injury caused by the debtor's operation of a motor vehicle while the debtor was intoxicated from alcohol or other substances, and debts for certain criminal restitution orders.
Stages of Chapter 11 Bankruptcy
There are a number of steps to the Chapter 11 bankruptcy process.
First, you'll file a petition with the US Bankruptcy Court in your state. Many people get a bankruptcy lawyer's assistance in completing the petition, which asks for a variety of information, including a list of your assets and liabilities as well as your income and monthly expenses. Individuals also have to show they've attended a credit counseling program.
You'll also have to pay a $1,000 application fee and $46 administrative fee to the court when you file your application.
After your petition is completed, the court will issue an automatic stay, which stops any creditor's lawsuits against you and halts collection efforts.
The court will also schedule a creditors' meeting, also known as a "341 meeting," with you and your creditors. At this meeting the creditors (as well as the trustee handling your case, if one has been appointed) have a chance to question you.

Once your petition is filed, you become what is known as a "debtor in possession."
"The debtor-in-possession is a separate legal entity created when a debtor files for Chapter 11," says attorney Mark J. Markus of the Law Office of Mark J. Markus. "It essentially means the debtor who retains possession and control of his/her/its assets during the pendency of the case (or until an actual trustee is appointed) but also takes on the fiduciary duties of a trustee acting for the benefit of the creditors in the case. This can create some obvious conflicts of interest."
As part of your bankruptcy petition, or at the later date, you'll have to file a reorganization plan, which explains how you plan to pay off your debts. Your creditors and the courts will review this plan to make sure it complies with the law, was proposed in good faith and has a reasonable likelihood of being successful.
Once the plan has been accepted, you then have to follow through with it, making all of the payments you've promised on or before the negotiated deadlines. Upon successfully completing the reorganization plan, the court issues a final decree that closes your bankruptcy case.
Jennifer E. King co-authors the Lawyers.com blog.
Related Resources on Lawyers.comsm
– Contact a bankruptcy lawyer in your area for specific legal advice, and read about Selecting an Attorney
– Need a form? Access hundreds of Business/Personal Legal Forms
– Access more information about bankruptcy law
– Visit the bankruptcy forum
– Follow us on Twitter and become a Fan on Facebook to join the conversation about Lawyers.com topics online
– Download the Lawyers.com app for the iPhone or access the Legal Dictionary