Demystifying the Law: Questions That Shouldn't Legally Be Asked at Job Interviews
There are 390,000 Americans who filed new unemployment claims for the week ending Nov. 5. The total number of Americans without jobs is about 13.9 million.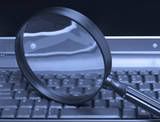 If you're unemployed, or simply hoping to switch jobs, then job interviews are probably on your mind. Potential employers can ask a lot of questions — but did you know that some questions may actually stray into illegal territory? That's because the question implies the company may be discriminating against certain groups of people as part of its hiring process.
Today we'll demystify the questions that shouldn't be asked at job interviews.
Topics That Are Off Limits
Be alert for any questions that involve:
Race
Skin color
Gender
National origin
Disability
Age
In an effort to avoid giving even the appearance of discrimination, potential employers should not ask questions during job interviews that touch on these topics.
"It is not the question itself that is illegal," says Michael A. Caldwell, a lawyer at Delong, Caldwell, Bridgers & Fitzpatrick LLC. "But the question is evidence that the employer considered the 'forbidden factor' sufficiently significant to its decision that it asked the question."
How to Deal With Sensitive Questions
So what do you do if you're asked an interview question that gives you the impression the hiring company might be discriminating? Well, that's where things get tricky. Let's consider the options and the possible ramifications.
You can find a way to answer the question that doesn't violate your privacy. For example, let's say you're interviewing for a job as a bartender and you are asked how old you are. While it's illegal for a company to discriminate against you based on age, there may be laws in your state requiring bartenders to be at least 21 years old. Without stating your age, you can reply, "I'm old enough that I'm legally allowed to serve liquor in the state of New York."
You can choose to answer the question. It's wrong for the potential employer to ask the question, but there's nothing that says you can't answer it. Suppose, for example, a potential interviewer asks if you're a U.S. citizen. You could answer, "I am legally allowed to work in the United States," but you could also simply answer, "Yes, I am a U.S. citizen" (if that's the truth). The challenge here is trying to quickly guess whether the question is asked with discriminatory intentions and if your honest answer is the one the interviewer is looking for.
You can push back and refuse to answer the question. Suppose you're interviewing for a job doing computer repairs and the interviewer asks, "What religion are you?" Or the interviewer could even ask in a more roundabout way. "You look familiar. Do we go to the same church?" Obviously, religion has no bearing on your technical skills, so you need to decide how to handle it. You can tell the interviewer that the question is illegal. And you might even mention that the answer has no impact on your ability to do the job. You may not get the job, but would you want to work there anyway?
"It's very difficult to point out to an interviewer who has asked a 'forbidden question' that he or she may be about to violate the law," Caldwell says. "You might respond, 'I am sure that this is an organization that complies with federal and state discrimination laws, and that in making your selection you would never allow your judgment about my qualifications to be influenced by any factor such as my (fill in the blank: race, color , creed, gender, age, disability, etc.). I would be happy to answer your question. But is there some reason why you think this information might be helpful to you when you make your decision about my application?'"
When it comes to forbidden questions during the interview process, it's not always a clear-cut situation. Maybe the potential employer does have discriminatory intentions. But it's also possible that the interviewer is ignorant of the law or trying to make casual chitchat that is unrelated to the hiring decision. And how you choose to handle the situation may ultimately influence whether you actually get the job.
If You're Doing the Hiring
If you've ever been responsible for interviewing and hiring employees, you may be reading this article and thinking, "Oh no! I've asked some of these questions that are off limits." How can you possibly know every single question that's forbidden?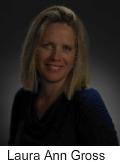 "Do not ask job applicants questions about any protected status under federal, state or local law," says Laura Ann Gross, a lawyer at Donnelly & Gross, P.A. "While federal laws generally apply to employers with at least 15 to 20 employees, many state and local laws apply to smaller employers and protect additional statuses. For that reason, a good rule of thumb is to avoid questions and discussions about an applicant's race, color, religion, sex (including pregnancy), national origin, disability, age, marital status and sexual orientation."
Filing a Charge of Discrimination
If you think you were discriminated against during the job interview process or after you've gotten a job, you can file a charge of discrimination with the US Equal Opportunity Employment Commission. The EEOC must address your complain before you can file a lawsuit against the company.
According to the EEOC:
If you file a charge, you may be asked to try to settle the dispute through mediation. Mediation is an informal and confidential way to resolve disputes with the help of a neutral mediator. If the case is not sent to mediation, or if mediation doesn't resolve the problem, the charge will be given to an investigator. If an investigation finds no violation of the law, you will be given a Notice of Right to Sue. This notice gives you permission to file suit in a court of law. If a violation is found, we will attempt to reach a voluntary settlement with the employer. If we cannot reach a settlement, your case will be referred to our legal staff (or the Department of Justice in certain cases), who will decide whether or not the agency should file a lawsuit. If we decide not to file a lawsuit, we will give you a Notice of Right to Sue.
Jennifer E. King co-authors the Lawyers.com blog.
Additional Information on Lawyers.com:
- Contact a discrimination lawyer in your area for specific legal advice, and read about Selecting an Attorney
- Need a form? Access hundreds of Business/Personal Legal Forms
- Access more information about discrimination
- Visit the discrimination forum
- Follow us on Twitter and become a Fan on Facebook to join the conversation about Lawyers.com topics online
- Download the Lawyers.com app for the iPhone or access the Legal Dictionary