Hair Regrowth Drug Propecia Ruining Men's Sex Lives
The giant drugmaker Merck is the target once again of serious product liability claims. Merck's popular hair-loss treatment Propecia has come under fire for causing serious, lasting side effects – including impotence - in men who've used it.
 
Propecia regrows hair but may diminish sexual function
Experience and independent study show side effects far worse than disclosed
Failure to warn of side effects a recognized theory of products liability law
Propecia has been prescribed since 1997 for treatment of male pattern hair loss. The drug's active ingredient is finasteride. Finasteride is also the active ingredient in Merck's drug Proscar, which is used to treat benign enlarged prostate symptoms.
Warnings Understate Devastating Side Effects
Propecia has always been labeled with warnings about certain side effects. Merck's Propecia Patient Product Information sheet includes the following statement:
In clinical studies, side effects from PROPECIA were uncommon and did not affect most men. A small number of men experienced certain sexual side effects. These men reported one or more of the following: less desire for sex; difficulty in achieving an erection; and, a decrease in the amount of semen. Each of these side effects occurred in less than 2% of men. These side effects went away in men who stopped taking PROPECIA. They also disappeared in most men who continued taking PROPECIA.
(emphasis added).
Hundreds of men who've used Propecia now allege that the side effects they've suffered are far worse and far longer lasting than those disclosed by Merck. They claim Merck knew the side effects were more serious or should have known they were. They say Merck should be held liable for the harm they've suffered as a result of these undisclosed serious side effects.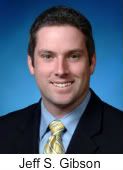 Jeff Gibson is an attorney with the Indianapolis firm Cohen and Malad. He says that Merck's statement of side effects doesn't adequately warn men of how serious, widespread and long-lasting they are.
"Merck's label says these side effects diminish with use and go away totally when men stop using Propecia," says Gibson. "That's not been the experience of men who've seen these side effects continue for years after they stop taking Propecia."
An article in October's Men's Journal magazine paints a far different picture than Merck's Propecia side effects warning. It contains interviews with men who've been seriously harmed by these side effects, and points to a study published earlier this year in the Journal of Sexual Medicine. That study found that of 71 regular Propecia users:
94 percent suffered from low libido
92 percent experienced erectile dysfunction
92 percent had decreased sexual arousal
This contrasts drastically with Merck's claim that all side effects were uncommon, and that sexual side effects occurred in only two percent of patients. To add insult to injury, when these affected men stop using Propecia, their hair loss returns – but their sexual function may not.
Harm Caused by Failure to Warn Is Compensable
According to Gibson, this presents what's known in products liability law as a failure to warn claim. A drugmaker has a duty to warn of a drug's dangerous side effects. A drugmaker can be liable for failure to warn of dangerous side effects of which it knows or should know.
"In Indiana, what's known as the 'learned intermediary' standard applies to prescription drug labeling," says Gibson. "The drugmaker must advise of all side effects, so that a physician – the 'learned intermediary' in such cases – in consultation with a patient, can make an informed decision about whether the benefits of taking a drug are worth running the risks of side effects."
One of the issues Gibson notes about Merck's labeling of Propecia is that enhanced warnings have appeared in Europe. While these warnings accompany the sale of Propecia in Europe, they don't appear here in the United States. And while the warnings don't appear here, the serious side effects have. That's a recipe for bad healthcare, and potentially serious liability.
Merck's problem may not be limited to Propecia. As mentioned above, finasteride, Propecia's active ingredient, is also the active ingredient in the prostate drug Proscar. According to Gibson, men have also been using the drug Proscar to stimulate hair regrowth. So the total number of men affected may be greater than those who've been prescribed Propecia.
Art Buono co-authors the Lawyers.com blog.
Additional Information on Lawyers.com: