Minneapolis Settles Lawsuit over Strip-Search for Traffic Violation
Reported by Aaron Kase for Lawyers.com
The city of Minneapolis on Friday agreed to pay out $76,500 in settlement after a federal judge ruled that plaintiff Recardo Meeks had been illegally strip-searched by police officers following a traffic stop.
 
Officers pulled down plaintiff's pants on a city street
Judge ruled plaintiff's civil rights were violated
City of Minneapolis settles lawsuit for $76,500
The result of the ruling, says Marsh Halberg, an attorney with Minneapolis firm Halberg Criminal Defense, will likely be a "chilling effect:" that police in the future avoid the behavior that led to the lawsuit. "If you think you can physically pull down someone's pants, do it in a better way," Halberg says. "The idea is to hold officers and law enforcement to a higher standard than the people they're dealing with."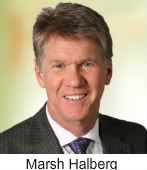 Officers pulled Meeks over for a speeding violation in March 2009 and claimed to smell marijuana coming from his car. The police then had Meeks get out of his car so they could search both him and the vehicle for drugs.
During the subsequent pat-down, Officer David O'Connor said he felt a blunt bulge between Meek's buttocks without a "specific shape." The officers then bent Meeks over a patrol car and pulled his pants down, purportedly searching for a gun. What they found instead were several nuggets of marijuana.
Meeks then sued the Minneapolis Police Department for violating his fourth amendment rights by conducting an unreasonable search. After considering "scope of the particular intrusion, the manner in which it is conducted, the justification for initiating it, and the place in which it is conducted," District Judge Donovan W. Frank ruled in October the search was in fact unreasonable.
"They didn't take him around the corner, or shield him from public view," Halberg explains. "Even if they did have reasonable basis to search, they should do it in a less intimidating public forum."
The court suggested a less intrusive "reach in" search in lieu of pulling down the plaintiff's pants would have been on more solid legal grounds, or at least taking him to a more private location to perform the search. Instead, Meeks was held for approximately three minutes on a public street with his pants around his knees and his rear end exposed.
The police argued they were protecting their own safety, bringing up a case in 2002 in which Officer Melissa J. Schmidt was killed in the line of duty by a woman who had a gun concealed in her buttocks.
"In some cases, it might be a reasonable thing to think someone might have a weapon in the back of their pants," Halberg says. "The response you would make for the defense is every case is different. It depends on the totality of circumstances."
The judge concluded in this case that after the police conducted the pat-down on Meeks, "no reasonable officer would have perceived [the bulge] to be a weapon."
Additional Information on Lawyers.com:
Learn more about your legal issue on Lawyers.com
Find an attorney on Lawyers.com
Discuss your community issue on our Legal Forums
Did this article help you? If so, please consider sharing it with your friends and encourage them to become a fan of Lawyers.com on Facebook. Or follow us on Twitter to retweet to your friends/followers.
Download the Lawyers.com app for the iPhone or access the site on your smartphone