Prisoners Sue, Claiming Too Much Soy in Their Diet is Cruel and Unusual Punishment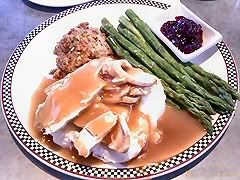 You may want to think twice before consuming your traditional Thanksgiving soy turkey.
With the filing of a suit in Florida earlier this month, there are now at least two cases moving forward challenging states' use of soy in prison food as cruel and unusual punishment.
 
Two lawsuits, one source of protein
Two takes on soy
Too much is too cruel?
Soy Veh!
In Florida, a 34-year-old inmate serving a life sentence for sexual battery on a child, filed a lawsuit against the state in early November, claiming the soy-meat mixtures he eats at the Clermont state prison are causing him painful gastrointestinal cramping and are threatening the health of his thyroid, says the Orlando Sentinel.
The meat has been mixed with soy in a 50-50 combination since 2009, reports a Florida news station. The move was made to save money. The state now spend $1.70 a day feeding each inmate.
A similar suit in Illinois, on the books since 2009, got the green light for trial after a judge there declined to dismiss the case in September, according to the Examiner.
Alan Mills, a Legal Aid attorney with Uptown People's Law Center, said prison sources of protein in his state are mostly soy. "Prison food, it's terrible. In Illinois it's worse because we've slashed our budget. They've eliminated most meat."
And unlike in Florida, where prisoners are given the option of eating peanut butter or dried beans, in Illinois, inmates have no other option, Mills says. According to the Chicago Tribune, soy is the primary ingredient in the chili mac, turkey patties, hot dogs, sloppy Joes, Polish sausage and even cheese.
Health Controversy
The Weston A. Price Foundation, which says its goal is to promote nutrient-dense whole foods and animal sources of protein, is funding both lawsuits. It has actively campaigned against soy since 2001, when it fought against soy baby formulas, according to its website.
The foundation says it has logged steady complains from Illinois prisoners about the effects of soy, which they describe as chronic and painful constipation alternating with debilitating diarrhea, vomiting after eating, sharp pains in the digestive tract, especially after consuming soy, passing out, heart palpitations, rashes, acne, insomnia, panic attacks, depression and symptoms of hypothyroidism, such as low body temperature (feeling cold all the time), brain fog, fatigue, weight gain, frequent infections and thyroid disease.
However, the US Department of Agriculture recommends consumption of soy, up to 25 grams a day. In fact, in 1999, it ruled that labels can promote the 25-a-day rule
But even taking soy's health accolades to, well, heart, prisoners can easily consume as much as 100 grams of soy each day, the Price Foundation has found.
Is Food Punishment?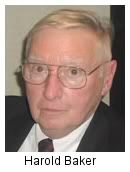 The difficult task ahead of the inmates with soy lawsuits is proving that it rises to the level of "cruel and unusual punishment" that is prohibited by the 8th Amendment, Mills said.
When Chicago-based US federal judge Harold Baker allowed the soy lawsuit to continue to trial, he acknowledged that there is a controversy about soy's benefits. That will have both sides lining up their experts to speak to the value of soy, Mills says.
But the very fact that there is a controversy will probably lean the courts toward the prison operators because to prove something is cruel and unusual punishment, the evidence must be clear, he says.
"These cases are very difficult to win. You have to show not just that it's uncomfortable [to eat soy] but that it's dangerous to your health," Mills says.
Mills knows this first hand, as he represented inmates who tried to get "meal loaf" or "nutraloaf" – an unattractive mixture of all sorts of foods, formed into a loaf – declared unconstitutional. Prisons serve the loaf it as punishment for food infractions, such as throwing food, trying to confiscate a utensil or sneaking food back to a cell, Mills says.
He's tried the cases. And lost. "It doesn't matter if it's inedible. It doesn't matter if it tastes horrible." The question is, are the health consequences so outrageous, soy can be declared a punishment? He doubts it.
While he won't be serving soy turkey to his guests this year, Mills says he did once serve a meal loaf (a recipe of which can be found http://www.acfsa.org/Insider/insider2009Spring.pdf">here). He had a back-up turkey just in case his guests were not so thankful.
Penny Arévalo is a freelance writer for Lawyers.com.
Related Links:
Learn more about prisoners' rights on Lawyers.com
Find a prisoner's rights on Lawyers.com
Discuss your community issue on our Legal Forums
Did this article help you? If so, please consider sharing it with your friends and encourage them to become a fan of Lawyers.com on Facebook. Or follow us on Twitter to retweet to your friends/followers.
Download the Lawyers.com app for the iPhone or access the site on your smartphone