Lying Blogger Must Pay $2.5 Mil for Defamation
Was it Voltaire, FDR or Spiderman's Uncle Ben who first said, "With great power comes great responsibility?" That includes the "power of the pen," or today, the "power of the keyboard." With insta-publishing powers, bloggers need to be wary of what they post – or possibly face defamation lawsuits.
A blogger in Oregon wasn't a journalist and was responsible for her defamatory falsehoods.
Many states have shield laws but there's no uniform rule on whether they cover bloggers.
Know your rights and limitations before you post.
What's in a Name?
Covered by the right name, title or moniker, you could avoid having to pay millions. Just ask Crystal Cox a self-described "investigative blogger" from Montana. She dedicated a lot of time and energy writing blogs about an attorney named Kevin Padrick and his company, the Obsidian Finance Group. Cox was particularly critical of a bankruptcy matter handled by Obsidian, and in at least one blog post, called Padrick a "thug" and a "liar" and accused him of committing fraud and other crimes.
Padrick filed a defamation lawsuit in federal court earlier this year, claiming (PDF) that Cox's false statements damaged his and Obsidian's reputation. A jury agreed (PDF) and awarded Obsidian $1 million and awarded Padrick $1.5 million.
"Blogger" Is Not a "Journalist"
The case itself wasn't all that much of a legal blockbuster. It didn't take long for the court to decide against Cox on the defamation claim over her argument that she was protected by the First Amendment. There was no proof her statements were true, and applying long-standing Supreme Court principles, the court ruled that neither Obsidian or Padrick were public figures and Cox's blog statements were not matters of public concern.
Why the Fuss?
For many, this cut-and-dry defamation case is actually cutting-edge, because the judge ruled, point-blank, that Cox was not a "journalist" entitled to special protection under a state shield law. In defending the lawsuit, Cox argued that she got her information about Padrick from a confidential "inside" source and, under Oregon's shield law, she wasn't required to divulge that source's name. She also claimed that Padrick couldn't recover damages for defamation because he never requested a retraction from Cox as required by Oregon's retraction law.
The judge didn't buy it. In his rulings (PDF), he found that Cox was not a "journalist" within the meaning of Oregon's laws and so she wasn't entitled to the protections of those laws. A litany of "media" sources are listed as covered by the laws, such as newspapers, magazines, television stations and news services. As a blogger with no affiliation to any of these types of media, Cox was not a "journalist." In fact, the judge noted, she had no educational background in journalism, no connection to a known news outlet and offered no proof that she followed standard journalistic rules, such as fact-checking.
Shield and Retraction Laws
Today, 39 states and the District of Columbia have a shield law protecting journalists from being forced to reveal their sources. Likewise, many states have "retraction laws," mainly meant to give writers time to correct honest mistakes without trampling their First Amendment rights. The problem is, most of these laws were written well before the internet became an everyday part of our lives and the publishing playground for thousands of blogs. Often, like the Cox case, state and federal courts are left to wrangle over who exactly is covered by these laws, besides the "mainstream" media they were written for.
Of course, there are mixed results. A California court, for example, ruled in 2006 that bloggers are covered by that state's shield law. But in Oregon there's a different result. Why?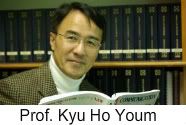 In the Cox case, according to Kyu Ho Youm, Jonathan Marshall First Amendment Chair Professor at the University of Oregon's School of Journalism and Communication, "The judge's cursory refusal to consider bloggers as journalists within the context of journalistic privilege should come as little surprise. Some of us might ascribe it to the risk-averse judges: 'Instead of confronting it head-on, we judges should let legislators address the blogger's source privilege.' Others might explain it as an illustration of our press freedom as more limited than assumed: News-gathering is not essential to a free press."
The second theory shakes one of the pillars of our society — freedom of press. "Our ongoing debate about the journalist's privilege or lack thereof, whether for media professionals or for citizen journalists, disproves our oft-touted 'exceptional' commitment to freedom of the press," explains Professor Youm. "This is all the more telling, when the journalistic source protection is recognized as a human right internationally. It is true that international law on the journalist's privilege centers on traditional journalists. Nonetheless, its broad recognition is refreshingly instructive to us because we have considerably backpedaled on the privilege in recent years."
So, What Should be Done, if Anything?
It seems clear that shield laws, retraction laws and other laws giving mainstream journalists certain privileges and rights in their reporting should be extended to bloggers and other non-traditional publishers and writers. What would be the harm? Even if Cox was covered by Oregon's shield law, it wouldn't have stopped the lawsuit — as noted by the judge, the law clearly doesn't protect a writer from defamation claims. Most states' shield laws are like Oregon's. There's no way Cox could've used that law and hide behind her "insider source."
As for her reliance on the Oregon's retraction law, it was misplaced. Even if it applied to her, Mr. Padrick made numerous demands (some of which I have seen and read) that Cox remove the false and defamatory statements (again, some of which I've seen and read) from her web sites. She ignored those demands. In fact, shortly after the lawsuit was filed, in an email yours truly has read, she offered Obsidian her blogging and "PR" services for $2,500 per month.
Sound like extortion? That's not what journalism is about — and make no mistake, the First Amendment, shield laws and retraction laws won't protect a writer who engages in behavior like this.
Bad Apples Aside
But, in the end, extending journalistic privileges and rights to bloggers who, like many out there, strive to gather and report on news and facts and give the reading public useful and meaningful material, merely seems like the next logical step for the law. It shouldn't matter whether you're a "journalist," but rather whether you're producing "journalism."
Kelli L. Sager, a partner at Davis Wright Tremaine in Los Angeles with over 25 years' experience in media, First Amendment and other areas of law, explains a bit about how California's shield law came to include bloggers and web publishers. "The court wisely declined the invitation to evaluate whether web publishers are 'legitimate journalists,' recognizing that doing so is a dangerous step for any branch of the government to undertake. Instead," she explains, "the court focused on whether the website in question was actively engaged in the gathering and dissemination of information to the public."
"Given the many important stories originating from bloggers," Ms. Sager concludes, "it is hard to imagine a rationale for the wholesale exclusion of those writers from the protections that shield laws provide, whether they are called 'journalists' or not."
Not a License To Lie
Whether the day ever comes when bloggers and other non-traditional journalists are deemed by courts and lawmakers nationwide as covered by shield and other journalism-favored laws doesn't really impact the need and necessity that these writers act responsibly. The internet's worldwide reach can be source of good, and a source of immeasurable damage, too. Mr. Padrick says Obsidian's business has been "decimated," with "potential clients running away" to other firms that haven't been accused of crimes. "One person with a computer ruined my career."
Hopefully, Padrick and Obsidian's legal victory over Cox will help repair the damage done to their reputations.
Protect Yourself and Others
Bloggers who tackle news, current events or people and businesses, take heed:
1. Check the laws in your state to see if you're covered by any shield, retraction or other laws covering journalistic privileges. If you're not sure, talk to an attorney who specializes in slander, libel and defamation or communications and media law.
2. Contact your state lawmakers and ask that the laws protecting journalists be extended to cover bloggers, web publishers and other nontraditional journalists. While you're at it, contact your Senators and Representatives in Washington and urge them to pass a federal shield law that covers writers like you (and me!).
3. Watch what you write! Keep things factual and document your sources. Make sure your opinions read as your opinions. In Cox's case, several of her blogs were thrown out of the defamation case because the judge thought they were Cox's opinions, not factual statements. But it only took one blog with factual statements to put her on the hook for $2.5 million!
4. Call a lawyer in the unenviable event you're sued for defamation. Cox represented herself (she was "pro se"), and that's rarely a good decision when you're headed for a courtroom. True, if you put in the time and energy, there are many legal matters you can handle on your own. Court probably isn't one of them. A lawyer would have steered Cox away from relying on Oregon's shield and retraction law, for example. She may have even avoided court altogether.
Go ahead. Blog away and exercise your rights to free speech. Just be careful to use your powers wisely.
Dave Baarlaer is a news reporter for Lawyers.com
Additional Information on Lawyers.com:
Learn more about your legal issue on Lawyers.com
Find an attorney on Lawyers.com
Discuss your community issue on our Legal Forums
Did this article help you? If so, please consider sharing it with your friends and encourage them to become a fan of Lawyers.com on Facebook. Or follow us on Twitter to retweet to your friends/followers.
Download the Lawyers.com app for the iPhone or access the site on your smartphone