Dodging Delinquency: Foreclosure and Your Landlord
Renters across America are getting shocking news when a new owner shows up and says that they have to move out — even though they are current on their rent — because their landlord lost the house or apartment in foreclosure.
What do you do when the new owner tells you to get out? Stay put and learn your rights under the Protecting Tenants at Foreclosure Act.
Tenants Get the Wrong Kind of Heat in Foreclosure
The number of tenants affected is surprising. A report by the National Low Income Housing Coalition (NLIHC) estimates that as many as 40 percent of families affected by foreclosure are renters. The worst part? Many tenants are current on their rent with no clue that the landlord isn't current on the mortgage.
There are widespread news reports about the crisis of renters in a foreclosure: utilities are shut off, buildings fall into disrepair, even threatening tenant safety, or a new owner may show up demanding the rent check or giving a tenant short notice to get out.
Catherine King, a Redding, California, attorney whose practice concentrates on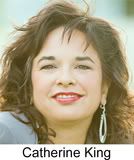 bankruptcy, sees the crossfire impact on her clients, who may face the effects of bankruptcy, foreclosure and landlord-tenant issues all at once. King says, "As the foreclosure crisis rolls on, the impact on tenants continues to escalate as more and more properties are foreclosed on." King regularly sees bankruptcy clients using strategies such as families doubling up housing with relatives or taking in renters to help their finances.
The foreclosure cycle feeds on itself, especially when it comes to rental properties. King explains, "Rental homes are being surrendered as their rental value has evaporated, and the income stream fails to sufficiently motivate owners to maintain the property as a rental." Where does the impact hit? Tenants.
Seamless Legal Solution Is Often Lacking
Once a tenant's foreclosure crisis is full-blown, he or she may not be sure of renters' rights or where to turn for help. While a collection of local ordinances, state laws and even federal law do protect renters, they don't address every situation. Local or state law may help a tenant when living conditions are a problem, or federal law may come into play when a foreclosure is complete and a new owner wants a tenant out.
King sees examples of tenants with trampled rights all too often. Scared tenants are too quick to respond to orders to get out on short notice, even a few days. The problem? King answers, "A tenant may not even know the identity or authority of the one directing an ostensible eviction. The perceived state of the law leads them to believe and act on false information." King also stresses that criminal fraud is on the rise, and scammers are ousting tenants, leasing to a new, unsuspecting tenant, and collecting the rent.
Leveling the Field: The Protecting Tenants at Foreclosure Act
Renters losing their homes due to their landlords' foreclosures have new rights under the Protecting Tenants at Foreclosure Act (PTFA). The main feature of the law is it sets out uniform notice rights for tenants when a new owner wants them out after a foreclosure. Highlights of the law include:
Bona fide tenants must be given at least 90 days' notice to vacate a rental
Tenants with leases can stay until the lease term ends
The law protects bona fide tenants (not the immediate family of a landlord/borrower) with arm's-length transaction leases
New owners can end a lease if they want to live in the home, but still must give tenants a 90-day notice to move out
The PTFA has a wide reach, applying to all types of housing, from single-family homes to apartment buildings, all types of foreclosures, a wide range of lease types, and to all types of post-foreclosure owners, whether it's a lender or an individual buyer. Finally, the PTFA doesn't override state and local laws; if they provide added protection, tenants can use them.
King says greater protections for tenants could be readily afforded, even though the PTFA does provide new tenant rights. Part of the problem is that tenants simply aren't aware of their rights, but as King illustrates, an owner-landlord may need help too, and might not be any sort of a match for the complexities of a bankruptcy or foreclosure situation, let alone fending off criminal opportunists. You may find your best move is to talk to a lawyer, and get help in protecting your home and your rights.
Heather McGowan is a news reporter for Lawyers.com.
Additional Information on Lawyers.com:
Learn more about your legal issue on Lawyers.com
Find an attorney on Lawyers.com
Discuss your community issue on our Legal Forums
Did this article help you? If so, please consider sharing it with your friends and encourage them to "Like" Lawyers.com on Facebook. Or follow us on Twitter to retweet to your friends/followers
Download the Lawyers.com app for the iPhone or access the site on your smartphone