Top 5 Celebrity Legal Stories of 2011
5. Charlie Sheen sues Warner Bros. for firing him. Is there anyone in the US who doesn't know that actor Charlie Sheen is filled with tiger blood and is—duh!—winning? After a much-publicized public meltdown in February, Sheen was fired from his hit CBS show Two and a Half Men. Sheen struck back with a $100 million wrongful-termination lawsuit against Warner Bros. and the show's creator Chuck Lorre. In September, the two sides reached a settlement and agreed to dismiss the lawsuit. Although the terms of the settlement were confidential, sources estimate that Sheen received about $25 million from Warner Bros. and the actor agreed to stop publicly disparaging Lorre.
4. Justin Bieber accused of fathering a child. In October, 20-year-old Mariah Yeater filed a lawsuit claiming that she'd given birth to a baby boy following an October 2010 backstage tryst with tween singing idol Justin Bieber. Bieber struck back, both denying the claims and threatening to sue Yeater for defamation if the claims proved false. Legal analysts also jumped on the story, noting that if it was true, Yeater could be charged with statutory rape, since Bieber was under the age of consent in California, where the encounter allegedly occurred. A short time later, Yeater dropped her lawsuit against Bieber, but earlier this month she told the Chicago Sun-Times that she's still pursing the claim out of court.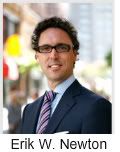 3. Kim Kardashian files for divorce after 72-day marriage to Kris Humphries. Basketballer Kris Humphries was apparently the only person who was surprised when his wife of 72 days, reality star Kim Kardashian, filed for divorce in late October. The Hump struck back the following month, seeking to have the marriage annulled on grounds of fraud.
"Kris's plan to annul the marriage may be part of a broader strategy to toss the prenup," says Erik W. Newton, a partner at Heath-Newton LLP. "As a condition of enforcement, most prenups require a valid marriage to occur. An annulment essentially means that the couple was never married, and so the prenup could be invalidated."
2. Lindsay Lohan continues to have legal troubles.Twenty-five-year-old actress/Playboy centerfold Linsday Lohan has seen the inside of more courtrooms than most people who are twice her age. In 2010, Lohan sued E*Trade for using her likeness in a commercial and spent time in jail for violating her probation in connection with DUI charges. And her tangles with the law didn't slow down in 2011. In February, she was charged with stealing a necklace. After pleading no contest, she was instead placed under house arrest and also required to perform community service. She was jailed twice, in October and November, for probation violations, though she only spent a few hours in jail due to overcrowding. She currently runs the risk of additional jail time unless she successfully completes her community service requirements.
1. Conrad Murray found guilty in the Michael Jackson death trial. More than two years following his death, after 23 days of trial (plus countless days in pre-trial hearings) and 49 witnesses, in November Dr. Conrad Murray was convicted of involuntary manslaughter in the death of Michael Jackson.
The trial produced almost daily headlines: Three of Murray's current and former girlfriends testified about their interactions with the doctor while Jackson was under his care. (There was at least one more who wasn't called to testify about the doctor, who is also married.) The jury heard a recording the doctor made of a slurring, drugged Jackson. A paramedic claimed Jackson had been dead at least 20 minutes by the time assistance arrived. Murray was ultimately sentenced to four years in jail, though he'll probably only serve two.
Other Legal Headlines in 2011
As always, 2011 was a banner year for celebs with legal issues. What else did we consider for our Top 5 list? Runners up included:
The re-opening of the Natalie Woods death investigation
Arnold Schwarzenegger's divorce and the revelations of his love child
The Dominique Strauss-Kahn rape accusations
Steve Jobs' death and subsequent news about his estate planning
Do you agree with our list? What would you have included? Share your comments with us!
Jennifer E. King is a news reporter for the Lawyers.com.
Additional Information on Lawyers.com:
– Contact a lawyer in your area for specific legal advice, and read about Selecting an Attorney
– Need a form? Access hundreds of Business/Personal Legal Forms
– Access more information about your legal issue
– Visit the legal forums
– Follow us on Twitter and become a Fan on Facebook to join the conversation about Lawyers.com topics online
– Download the Lawyers.com app for the iPhone or access the mobile site
– Legal Dictionary