Too Often Medical Debt = Bankruptcy + Foreclosure
Christmas came early to Claire Findley, a California woman who's dying of amyotrophic lateral sclerosis, or ALS, and was facing the threat of eviction. Earlier in the year, Bank of America foreclosed on her house. Claire and her husband Luther were unable to pay the mortgage because of crushing medical debt and unemployment. But shortly before Christmas, the mortgage company told the Findleys they could remain in their home for as long as Claire is alive. Doctors estimate she has only a few months to live.
Estimates vary, but some experts suggest that medical debt is a factor in more than half of all consumer bankruptcy cases as well as half of all residential real estate foreclosures in the United States.
Mounting Expenses on Several Fronts
In the Findleys' case, Claire's deteriorating health forced her to quit her job in 2005. The hope was that she'd get healthy and return to work, but that never happened.
According to the ALS Association, the annual cost of treatment for patients with advanced-stage ALS can be as much as $200,000 a year. For patients facing these kinds of medical costs, paying for health insurance and medical care is a priority, even if it means they have to skip paying other bills.
In 2006, the couple refinanced the $234,000 mortgage on their home, taking out $50,000 in cash to pay for medical expenses they'd already incurred. The couple also got a $50,000 home equity line of credit, which they earmarked for future medical bills. At the time, Luther was employed and could afford the $1,500 monthly mortgage payment as well as other day-to-day living expenses.
But next year, Luther lost his job. Claire's best option for medical coverage: Medi-Cal, which is a state-sponsored healthcare program for the low income. Unfortunately, that put the couple into a bind: If their income increased, Claire would lose her healthcare coverage. And if Luther got a job, there was no guarantee it would include affordable health insurance that covered Claire's medical needs. So Luther was unable to return to work. Together, the couple survives on about $1,800 a month, making it impossible for them to pay their mortgage.
Their financial situation came to a head in 2011. That's when Bank of America foreclosed on the couple's home and they filed for bankruptcy. On the personal front, Claire is a quadriplegic who can only move one thumb. She has difficulty speaking and is in constant pain. She regularly uses an IV, a ventilator and a machine to suction secretions from her lungs. Eviction and homelessness undoubtedly would have exacerbated her condition, or even killed her.
Medical Debt Crisis
A study of 2007 consumer bankruptcy filings painted a grim picture:
62 percent of those who filed for bankruptcy did so because of medical debt
Of those with medical debt, most were middle-class homeowners and three-quarters had health insurance
For those who faced healthcare-related bankruptcy, many had lost income because of their illness or mortgaged their home to pay down their medical debt
Similarly, a 2008 Harvard Law School study found that half of all foreclosures involved people who were unable to pay their mortgage because of medical debt.
Possible Solutions
If you're buried under medical debt and fear foreclosure or bankruptcy, there are some options but no one-size-fits-all solution. You can:
Try to negotiate with healthcare providers: Explain your financial hardship and ask if they'll reduce the total amount you owe. If they know you're considering bankruptcy—which likely could leave them stuck with the entire bill—they may be willing to negotiate a debt settlement agreement.
File for bankruptcy: Although this may seem like an unacceptable solution, it may be one of your better options if it frees you of some of your medical debt. Bankruptcy can delay the foreclosure process and may free up some of your monthly income so you can afford to pay your mortgage.
Explore government and private sector programs: You've probably heard of the nationwide Home Affordable Modification Program (HAMP), which helps employed homeowners reduce their mortgage payments. Other programs exist, too. For example, Cook County, Illinois, now offers the Cook County Mortgage Foreclosure Mediation Program, which helps homeowners explore other housing options when facing foreclosure.
Refinance your house: "Banks and the current U.S. administration have been criticized as not being aggressive enough in providing means for homeowners to refinance," says lawyer Brent A. Rose. "Banks have been criticized for being slow and uncooperative in providing refinance programs to homeowners, and the White House has been criticized for not pushing banks into being more aggressive about putting homeowners into government refinance programs like the HAMP program."
Get divorced: In extreme situations, some couples like the Findleys will get divorced so that the ill spouse can qualify for financial assistance while the healthy spouse can continue to earn an income. Because the couple is divorced, the healthy spouse's income no longer disqualifies the ill spouse from getting financial assistance. This is obviously a drastic measure and you'll want the advice and counsel of both a divorce attorney and an estate planning attorney, since a divorce takes away some rights you automatically receive as a married couple.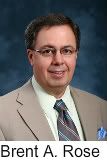 "One encouraging thing I tell people facing medical debt or foreclosure and considering bankruptcy is that, after filing bankruptcy, [your] credit may actually improve," says Rose.
"The formulas for determining a person's credit score are a proprietary secret, but I often see a credit score improve after bankruptcy. And it makes some sense. Going into bankruptcy, you may have massive medical or credit card debt or a foreclosure on your credit. Coming out of bankruptcy, you are often debt-free. Your debt-to-income ratio is often excellent, and creditors know you won't be filing bankruptcy again for many years, if ever."
Jennifer King is a news reporter for Lawyers.com
Additional Information on Lawyers.com:
– Contact a residential real estate lawyer in your area for specific legal advice, and read about Selecting an Attorney
– Need a form? Access hundreds of Business/Personal Legal Forms
– Access more information about residential real estate
– Visit the real estate forum
– Follow us on Twitter and become a Fan on Facebook to join the conversation about Lawyers.com topics online
– Download the Lawyers.com app for the iPhone or access the mobile site
– Legal Dictionary