What the Recent Mortgage Settlement Means for Homeowners
Last week a federal judge signed off on a $26 billion settlement agreement negotiated between five major banks and attorneys general in 49 states and the District of Columbia. The banks were originally charged with having unlawful and unfair foreclosure practices. Among the allegations:
Lenders employed "robo-signers" who signed off on foreclosure affidavits attesting they'd personally reviewed foreclosure documents without actually doing so
Because of robo-signers and other shoddy practices, banks improperly foreclosed on homes
Does the Mortgage Settlement Affect Me?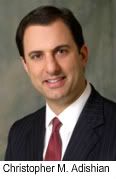 You may be covered by the national mortgage settlement if you live in any state except Oklahoma (which reached a separate settlement with banks in February) and have a mortgage with one of five big banks.
"Although it's described as a $26 billion settlement, the lenders involved will only have to pay about $5 billion (roughly 20 percent) in hard cash, with the remainder 'paid' in the form of adjustments to existing mortgages that haven't been foreclosed upon," says California real estate lawyer Christopher M. Adishian of the Adishian Law Group, P.C. "Eligible mortgages must have been originated and held by Bank of America, Wells Fargo, JPMorgan Chase, Citigroup or Ally Financial, and the settlement specifically excludes loans held by Fannie Mae and Freddie Mac or insured by the Federal Housing Administration.
"If you were affected by the foreclosure but you're not covered by this settlement, expect that the states may use this as a 'template' settlement to pursue with other lenders and pools of mortgages not covered by this settlement."
What Did the Banks Agree to Do?
The mortgage settlement agreement requires the banks to:
Stop robo-signing (a practice most banks eliminated when news of the robo-signing scandal first broke)
End abusive practices, such as harassing phone calls to delinquent borrowers
Provide about $17 billion in principal reductions to struggling homeowners
Refinance mortgages for homeowners whose loan balance is greater or more than their home's value
Compensate homeowners who lost their homes to foreclosure between Jan. 1, 2008, and Dec. 31, 2011
Will I Receive Cash from the Foreclosure Settlement?
If you are covered by the settlement and lost your home to foreclosure, you may receive a cash payment of $1,500 to $2,000. The settlement gives banks 3.5 years to make these payments, but it's expected that most of the payments will be processed within the next year.
Your state attorney general's office or a settlement administrator working on their behalf will contact you. If you've recently relocated, check your state attorney general's website to learn how to update your address.
If you are covered by the settlement, are delinquent on your mortgage and owe more than your home is worth, you will not receive a cash payment but may qualify for a principal reduction, which will result in smaller mortgage payments.
Bank of America expects the average principal reduction to be about $100,000 per homeowner. The other four lenders expect to reduce the principal owed by an average of $20,000 per homeowner.
If you think you are eligible for a principal reduction, you can contact your lender immediately or wait for your lender to contact you. (Bank of America, Wells Fargo and Chase have already reportedly started contacting eligible homeowners.)
If you are covered by the settlement, up-to-date on your mortgage payments for the last year but your home is worth less than you owe, you won't receive a cash payout but will be eligible to refinance if your current interest rate is above 5.25 percent. (Typically banks won't refinance mortgages for homes that are "under water," or worth less than their mortgages.) Refinancing will allow you to take advantage of low interest rates and possibly reduce your monthly payments.
Where Can I Find More Information?
To learn more about the foreclosure settlement, visit your state attorney general's website and contact a local real estate lawyer to determine if you're eligible under the settlement and how to file a claim.